Robot Union Success
Today Aivero has been selected as a winner of the first Robot Union acceleration programme.
Out of initially 204 applicants, Aivero was picked along 19 other startups during the two days of pitching to four juries in San Sebastian. Aivero was one of three software companies among the winners in Spain. The selected companies will enter Stage 1 of the first edition of the Robot Union Acceleration Programme which starts mid-November in Delft.
The Jury Day in San Sebastian consisted of four rounds of pitching each lasting five minutes, followed by a three minute Q&A session. Through two elimination rounds the participating companies was reduced from 44, then to 28 and finally to the last winning 20 startups. The group of winners consisted of various concepts of industrial and consumer robots, humanoids, software solutions, robotic exoskeletons and machine vision.
Participating in the selection process for the Robot Union acceleration programme has so far provided us with good feedback, industry insights, useful networking and we are looking forward to next stage. This Stage 1 will last for two months and concentrate on the feasibility of the company's technical and market potential.
All San Sebastian Robot Union winners.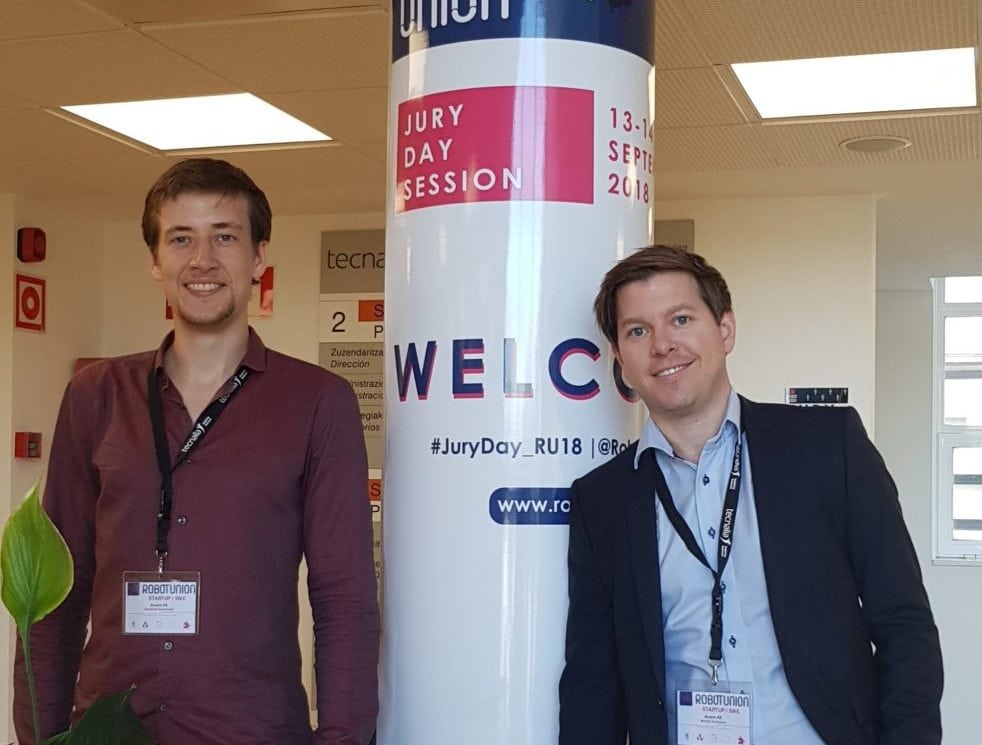 Raphael Dürscheid (left) and Martin Svangtun (right) after presenting Aivero for the Robot Union jury in San Sebastian.