Deep Machine Vision Collaboration
Aivero has entered into an agreement with Trolltunga Robotics companies RobotNorge and RobNor to collaborate on opportunities within machine vision.
RobotNorge and RobNor are leading robotic integrators in the Nordics with offices in Norway (Klepp), Sweden (Malmö) and Denmark (Odense). The companies are exclusive distributors of ABB robots in Norway and have more than 30 years of experience in the field of robotics. The industrial robots offered by RobotNorge and RobNor, are best in class products, that with Aivero's unique 3D camera streaming and machine learning solution, will find more areas of application and problem solving. Aivero's technology will give customers in the Nordics a new experience of what is possible within robotics.
A winner in the first RobotUnion accelerator, Aivero is a fast growing company. We are already in commercial mode with customers in the US and partners in the Nordics. With a scalable core technology, we offer volumetric depth video and deep learning. With the Aivero 3DQ codec – our mission is to increase machine vision adoption among SMEs.
Aivero Chairman of the board, Christian Rokseth: " We are honored that the Trolltunga Robotics group selected our technology for their machine vision requirements. RobotNorge and RobNor have gained significant market knowledge and experience within Industrial Robotics. Aivero will gain faster market access through this collaboration and together we will provide a stronger offering to our common customers. Aivero has already had an international breakthrough with our core technology, recently leading to sales in the US. We are eager to continue developing our technology, now even closer with the market and customers.
Atle Rettedal, chairman of Trolltunga Robotics: "In Trolltunga Robotics we experience increased demand for machine vision solutions from our customers. The partnership with Aivero gives us exposure to attractive deep technology that fits well into our portfolio of products and services. With this collaboration our companies will be able to deliver more advanced solutions to our customers in Norway, Sweden and Denmark."
We are hiring Machine Vision engineers and AI software engineers, contact us.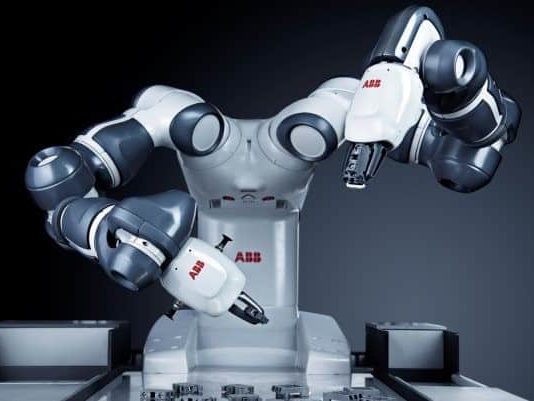 The ABB YuMi collaborative robot



RobotNorge (Norway) and RobNor (Sweden) are owned by Trolltunga Robotics AS, which is a robotics group located in Klepp, Norway. Websites: www.trolltunga-robotics.com, www.robotnorge.no and www.robnor.se
Aivero is a machine vision company, located in Stavanger (Norway) and Aalborg (Denmark), read about our technology here: www.aivero.com