the easiest path from camera to Machine learning
Capture and Manage Video Data for AI models.
All-in-one platform for fleet management of 2D and 3D cameras.
Quality Data, Accurate Models, Better Predictions.
Explore the benefits of Aivero's computer vision platform.

Scalable fleet of cameras.
Connect multiple cameras to one platform.

Gather 2D and 3D data.
Support conventional off-the-shelf 2D and 3D cameras.
Schedule and manage recordings.
Easily set up recordings and synchronize multiple camera streams.

Run on a web-based interface.
Web-based interface that can be used on any device.

Integrate with any ML pipeline.
Stay on the cutting edge of machine learning development.
Inspect and manage visual data.
Preview and verify datasets from the browser.
Applications
Automate tasks with computer vision.
Improve your research with reliable data.
Achieve reliable findings with precision data from RGB and depth cameras for analysis. Combine 2D and 3D video with machine learning to accelerate your research success.
Increase your security with video and machine learning.
Improve compliance and safety by combining 2D and 3D video with artificial intelligence for safety and process improvement.
Improve production processes with computer vision insight.
Optimizing the tracking of goods on-site with computer vision. Train machine learning models with quality data to ensure that parts and products meet customer requirements.
Quickly identify damaged goods.
Quality control and inspection of packaged goods and processes by converting video to insights with artificial intelligence.
Enable your robots to see and understand.
Object recognition and navigation with 3D vision using depth cameras for robotics that enables optimal path planning.
The Capturing Platform for Visual Data
Schedule recordings from multiple cameras.
Aivero supports most conventional 2D and 3D cameras. Easily
Use your existing camera, or enjoy the freedom to choose any other camera available on the market.
Inspect and Manage Visual Data.
Review and refine collected data easily and efficiently before engaging other costly and complex tools.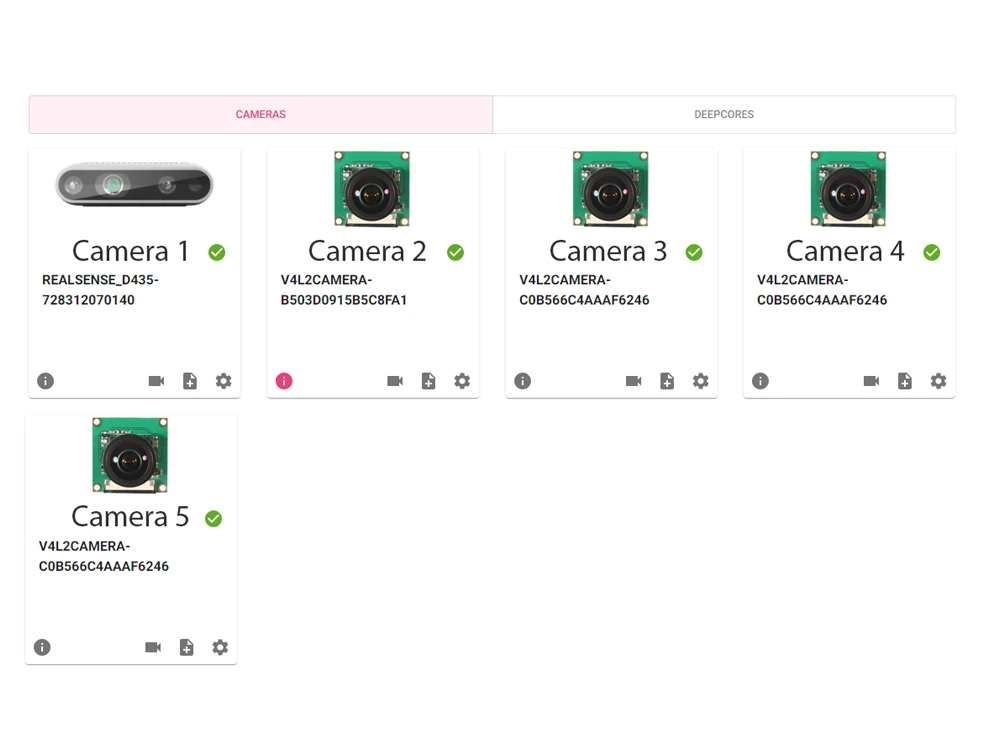 Fleet management of cameras
Quickly scale your fleet of cameras. No matter how many, access and manage all your recording devices in the same dashboard. Laptop, tablet, or smartphone? We support all devices.
Integrate With Any ML Pipeline.
Integrate with pipelines of your choice using straightforward recipes and a Python SDK. With us, sharing data is just as easy as capturing it.