Azure Kinect has arrived
The Microsoft Azure Kinect has arrived. This new exciting depth camera will soon be supported by our depth video streaming solution, the Aivero 3DQ.
The camera is an interesting new offering for machine vision applications and features:
1-MP depth sensor with wide and narrow field-of-view (FOV) options that help you optimise for your application
7-microphone array for far-field speech and sound capture
12-MP RGB video camera for an additional colour stream that's aligned to the depth stream
Accelerometer and gyroscope (IMU) for sensor orientation and spatial tracking
External sync pins to easily synchronise sensor streams from multiple Kinect devices
The camera is one of the newest cameras to provide machine vision solutions with depth imagery. With camera prices coming down and quality getting better, we'll see a wider adoption of 3D machine vision. The Azure Kinect is initially targeted for applications within retail, logistics, robotics and healthcare.
Like other depth/RGB-D cameras the Azure Kinect will produce an immense amount of data. This can pose challenges if one wants to stream and transport the data, or efficiently store large sets of captured data.
Aivero addresses this, making depth video data manageable. Are you planning to use the Azure Kinect for a machine vision project – reach out to hear how we could help.
Learn more about the camera on Microsoft's website.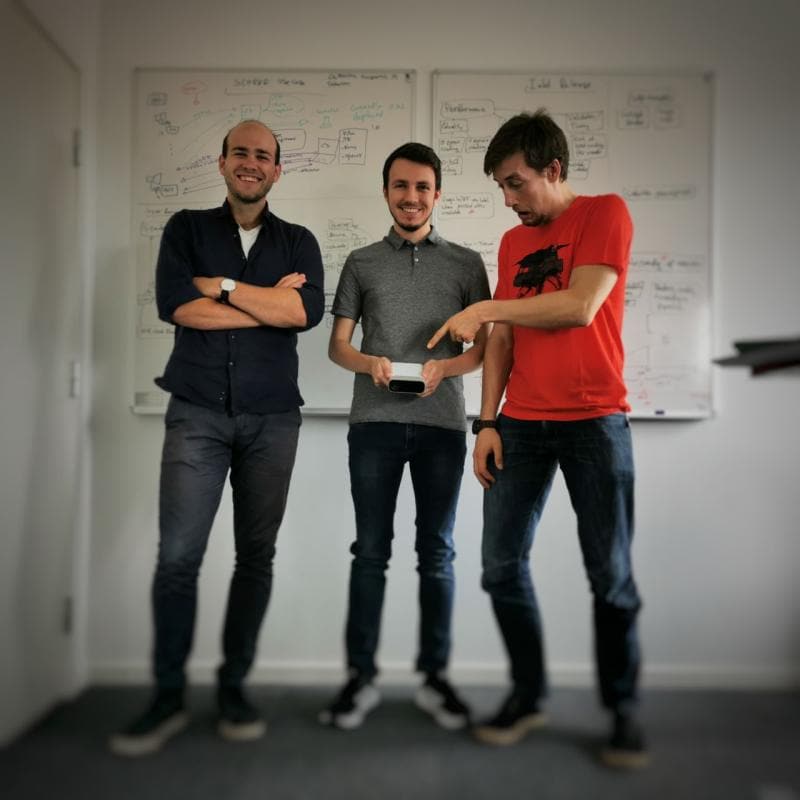 Vojtěch Jindra, Andrej Orsula and Raphael Dürscheid with the newly arrived Azure Kinect camera.