Aivero secures seed funding from Sprettert and Trolltunga Robotics
Aivero, a Norway and Denmark-based machine vision software company, announces closing of a seed funding round that includes robotics group, Trolltunga Robotics AS, and among others, the investor group Sprettert. The funds raised will be used to further develop and commercialise Aivero's unique 3D camera streaming technology and machine learning solution.
The Aivero technology has already found customers in USA, and with the recently announced collaboration with RobotNorge and RobNor, Aivero is targeting more customers and partners in the Nordics.
With the goal to get a stronger foothold in the Nordics and increase sales abroad, funding will be used to expand the current Aivero team. In addition to its new CEO, Martin Svangtun, Aivero is looking to hire within the fields of robotics, machine vision and deep learning. New members will join the team in either Stavanger (Norway) or in Aalborg (Denmark). The multinational Aivero team currently consists of nine people.
Martin Svangtun, Aivero said: "I joined Aivero when they were competing for a place in the RobotUnion accelerator program. Together with our CTO, Raphael Dürscheid, I went to Spain to participate in the Jury Day held in San Sebastian. Two days later Aivero was selected as one of 20 beneficiaries in the program, and I was officially invited onboard the company. It was a real highlight and a fun way to join a new team. Since then we have had our first commercial sale, connected to new partners for collaboration and are now active in the first stage of RobotUnion.
Atle Rettedal, Trolltunga said: "Trolltunga Robotics, mother company of RobotNorge AS and RobNor AB and RobNor ApS, has entered a cooperation with Aivero also including an investment in the company. The purpose of the cooperation is to help Aivero developing their new exciting technology, and by that getting early access to the products to be developed and the learnings involved. We have made this investment and cooperation because we believe in the Aivero team and their plans. We look forward to a fruitful and mutually rewarding relationship in the years to come."
Erik Ålgård, Sprettert said: "Our investment in Aivero aligns well with our focus on robotics and AI technologies. With a strong team and promising, focused and proven technology, we believe that the company has a substantial international potential."
Aivero (www.aivero.com) is a startup from Stavanger (Norway) and Aalborg (Denmark), focusing on processing and streaming 3D video data and volumetric video in order to enable deep learning, reinforcement learning and other emerging AI techniques used in applications within robotics, drones and autonomous vehicles.
Interested in joining our team? – get in touch!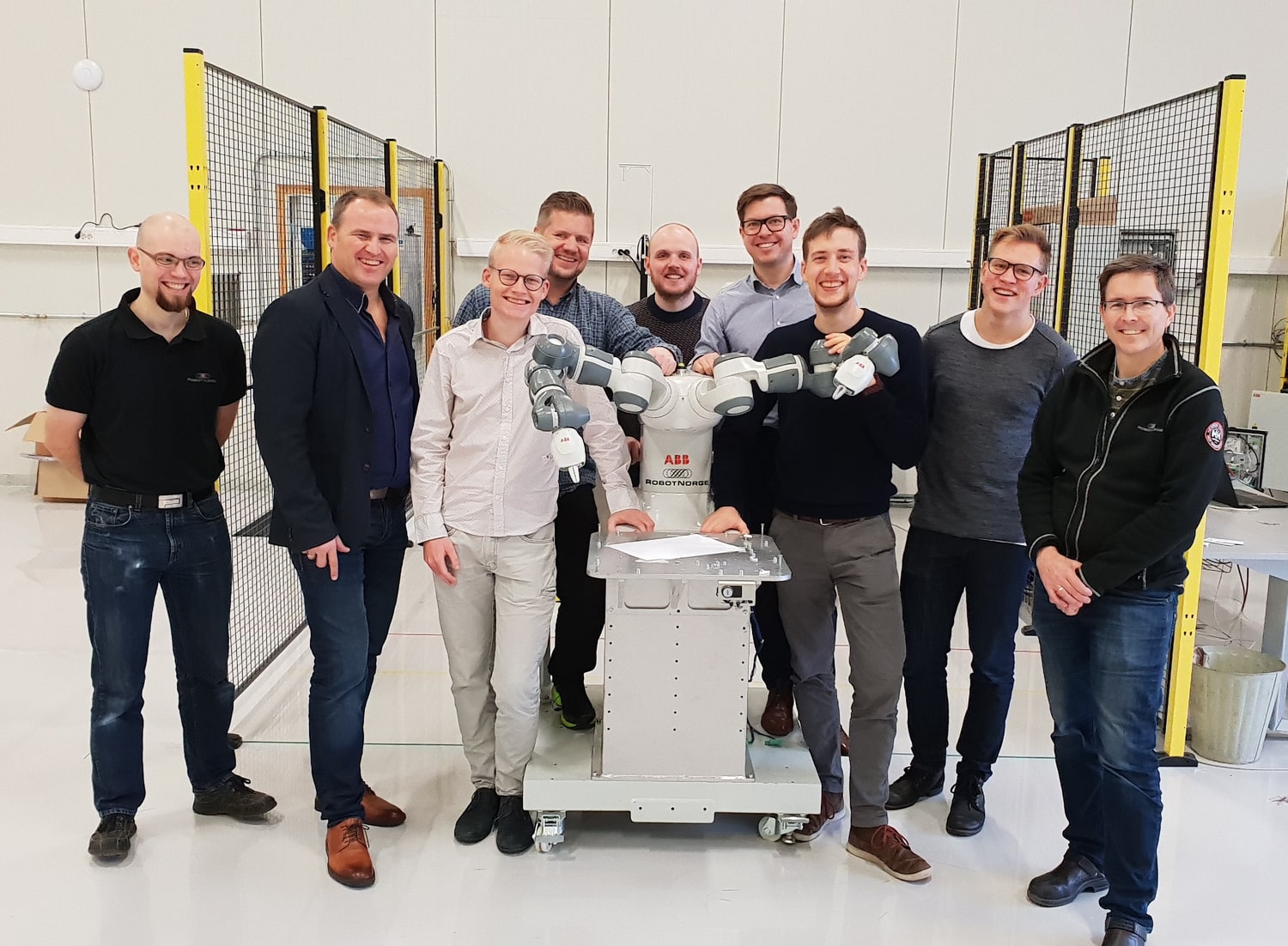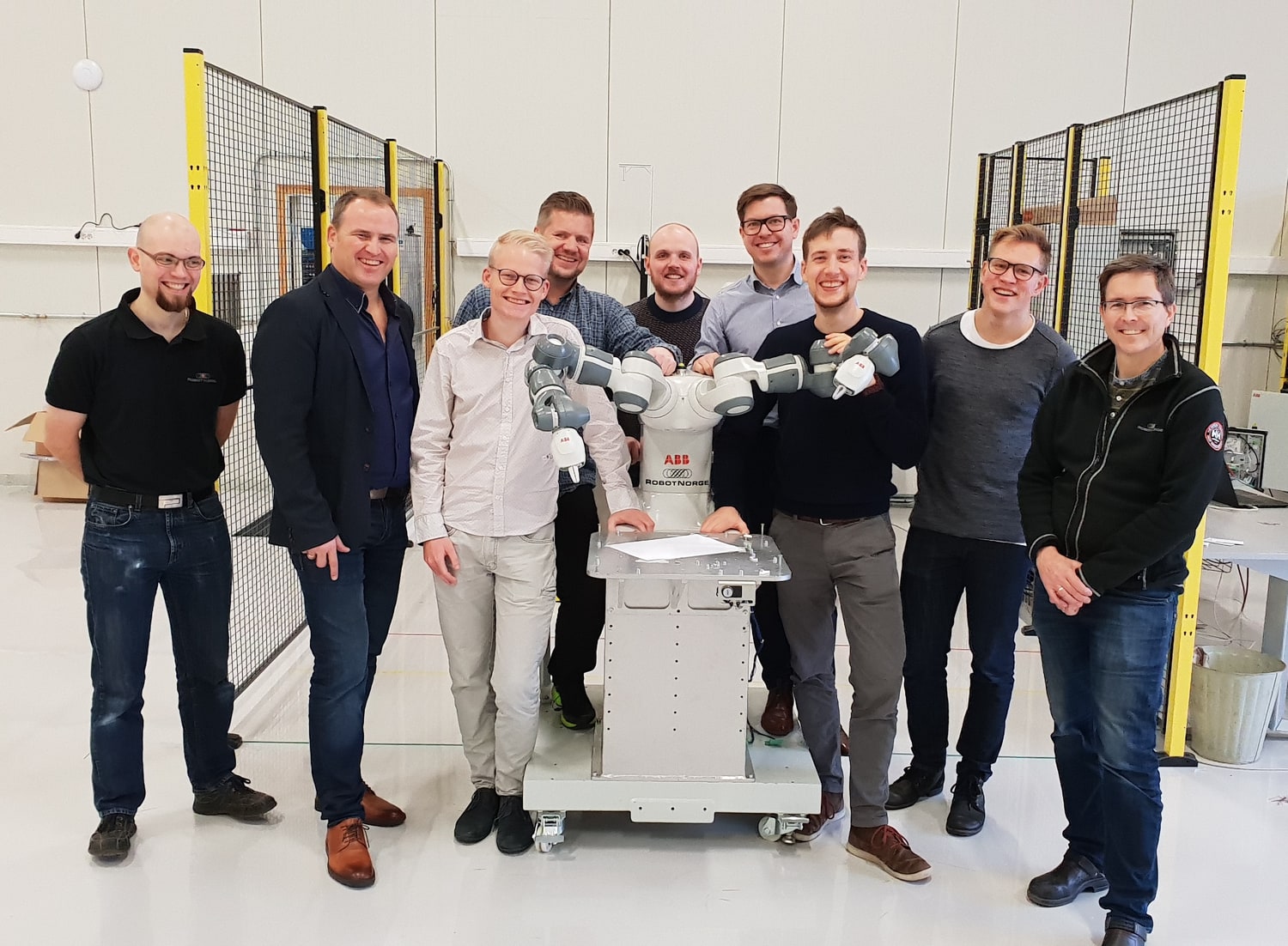 The Aivero team together with RobotNorge and
the ABB collaborative robot "YuMi".
From left: Steinar Tho Bergtun, Kjetil Sævareid, Niclas Overby, Christian Rokseth, Tobias Morell, Martin Svangtun, Raphael Dürscheid, Niclas Stjernholm and Eiven Undheim.


Trolltunga Robotics AS is a robotics group located in Klepp, Norway. It's subsidiaries, RobotNorge (Norway) and Robnor (Sweden) are leading robotics integrators in the Nordics with offices in Norway, Sweden and Denmark. RobotNorge is an exclusive distributor off ABB robots in Norway. ( www.trolltunga-robotics.com, www.robotnorge.no and www.robnor.se )


Sprettert (www.sprettert.com) is a group of angel investors focused on early stage technology company investments in Stavanger, Norway.