Sea to summit – Aivero autumn retreat 2019
In late September the Aivero team gathered in Stavanger for a sea and mountain retreat.
Typically the team is distributed across several locations with video conferencing as the main method of communication and collaboration. Meeting up to spend days socialising and doing typical out of office activities is important for building the team and of course having fun!
We thought if we are to leave the office, we needed a decent touch of nature; fresh air, trails and ocean waves. What better way to hang out than to combine boating, island visiting and hiking along Lysefjorden?
Last year we also gathered in Stavanger, visiting Lysefjorden only by boat. This year we booked one of DNT's cabins at Skåpet – located in the mountains south of Lysefjorden.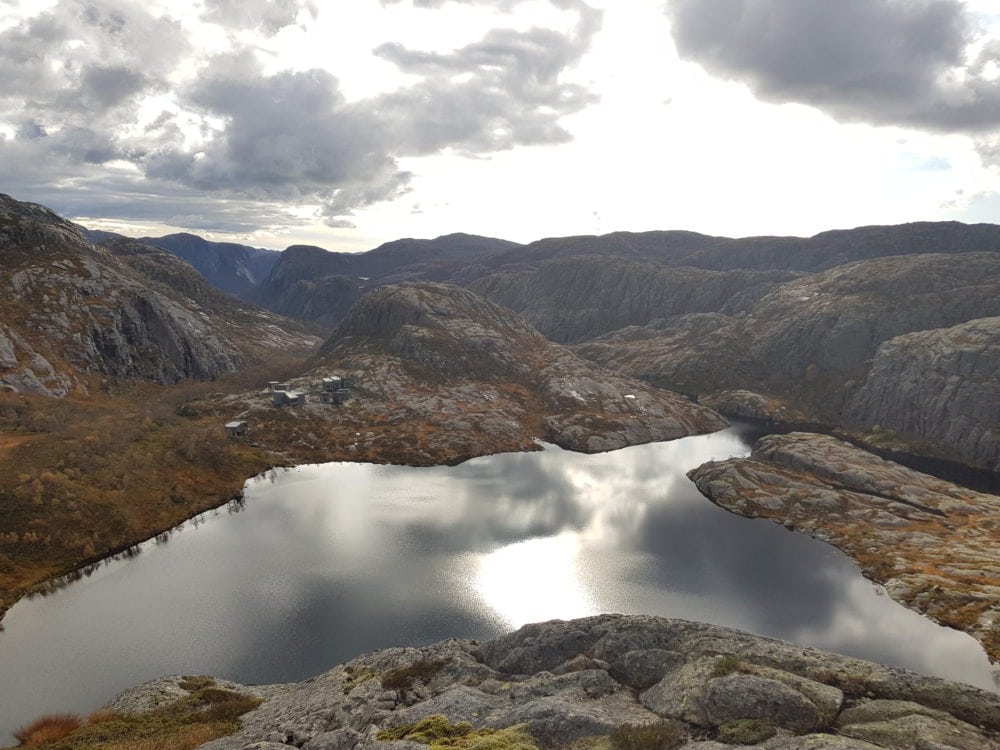 "Skåpet" where we stayed, is a collection of cabins next to Soddatjørna in Forsand
Before hiking, we headed to "Kvitsøy", an island just outside Stavanger. Here we kicked it all off with a breakfast and a beautiful sunrise.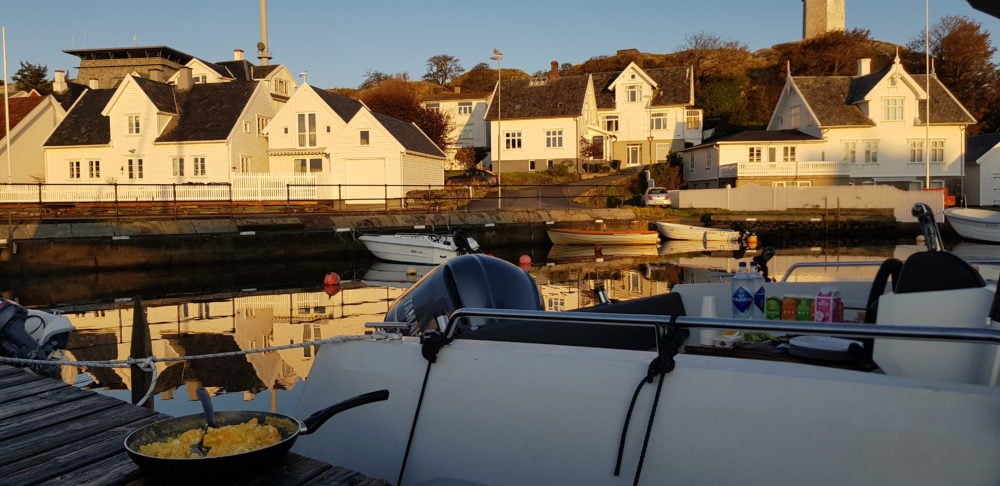 Breakfast is served!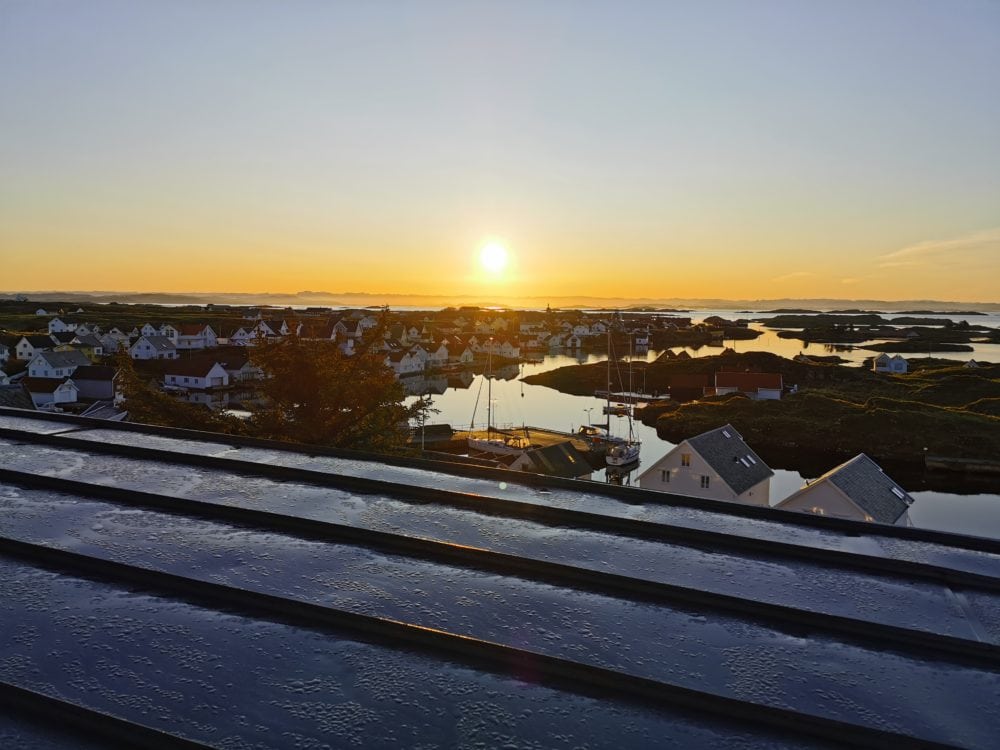 Sunrise seen from Kvitsøy
Leaving behind Kvitsøy – our captain, Christian, navigated to the fjords where we attempted our luck fishing for dinner. Fortunately we had planned for this and had already packed food for all 🙂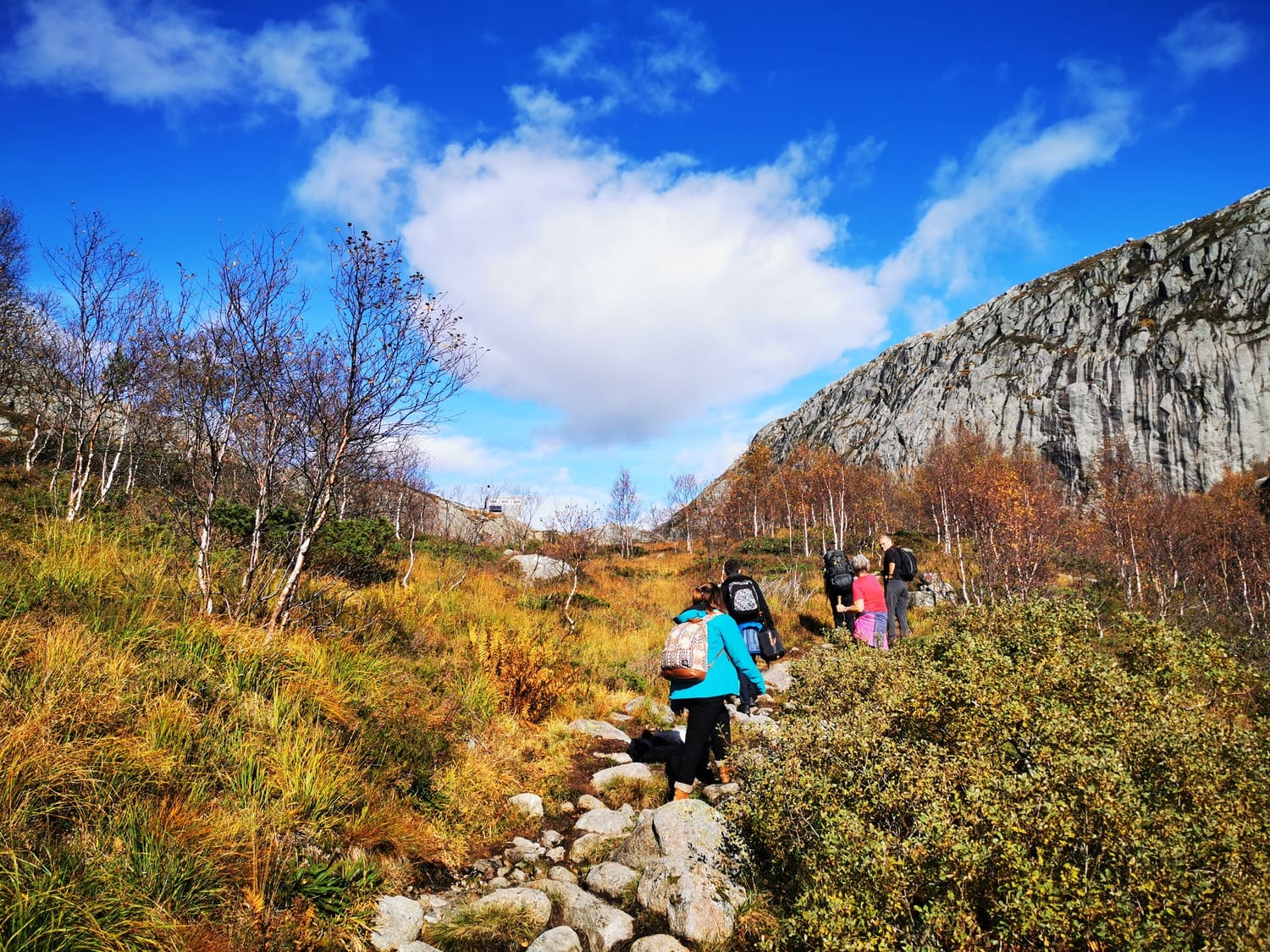 Autumn colours in the mountains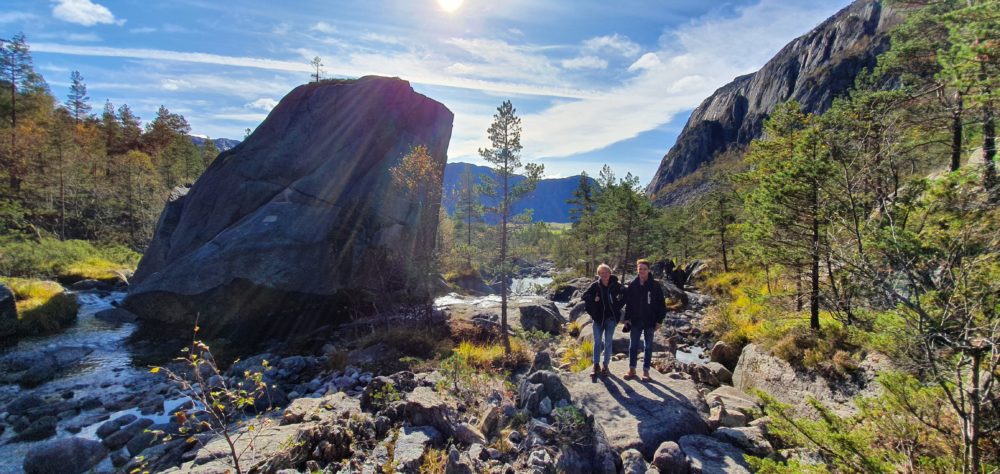 Niclas, Kasper and a big rock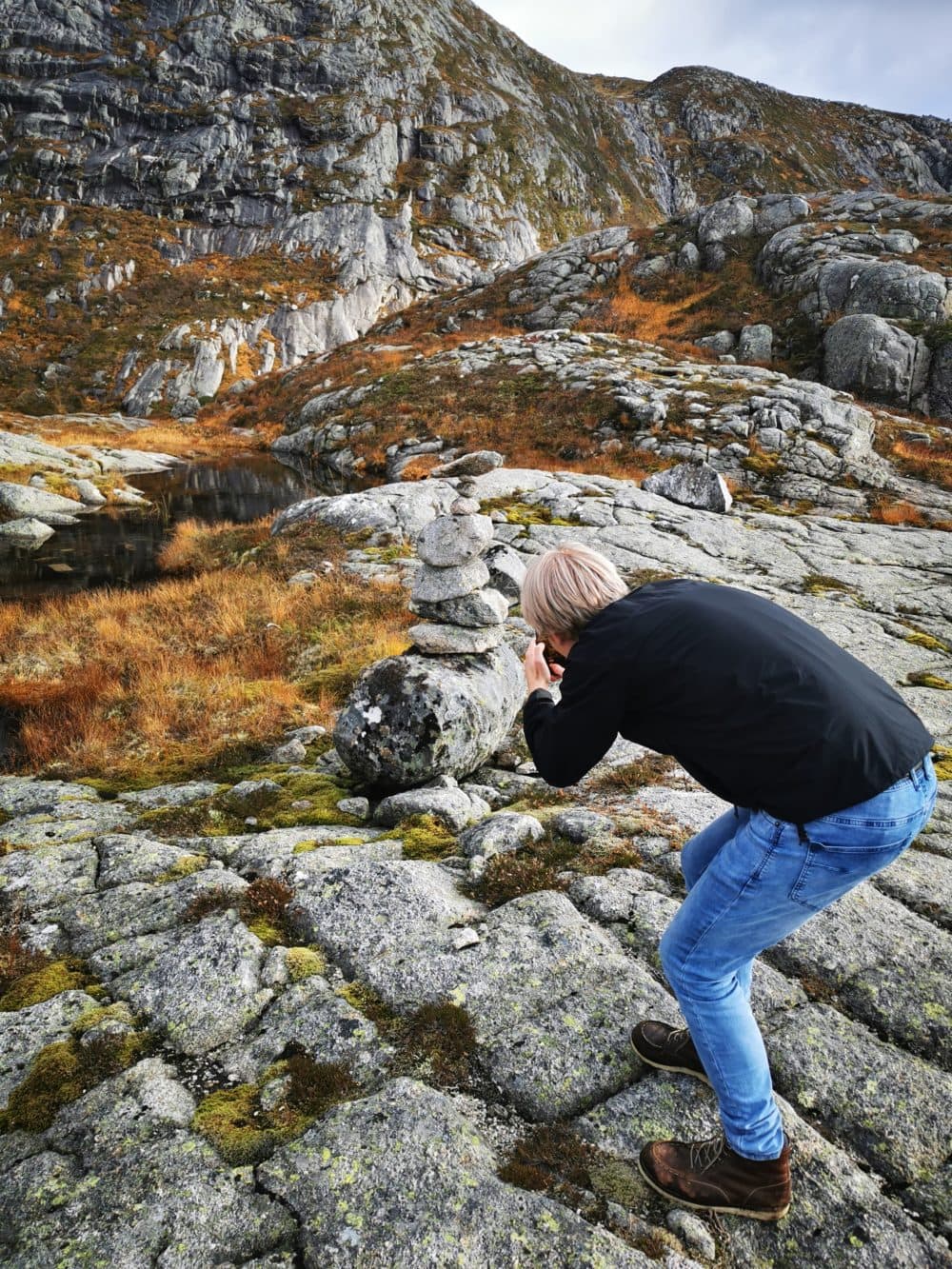 Niclas inspecting a cairn – a rare sight in Denmark..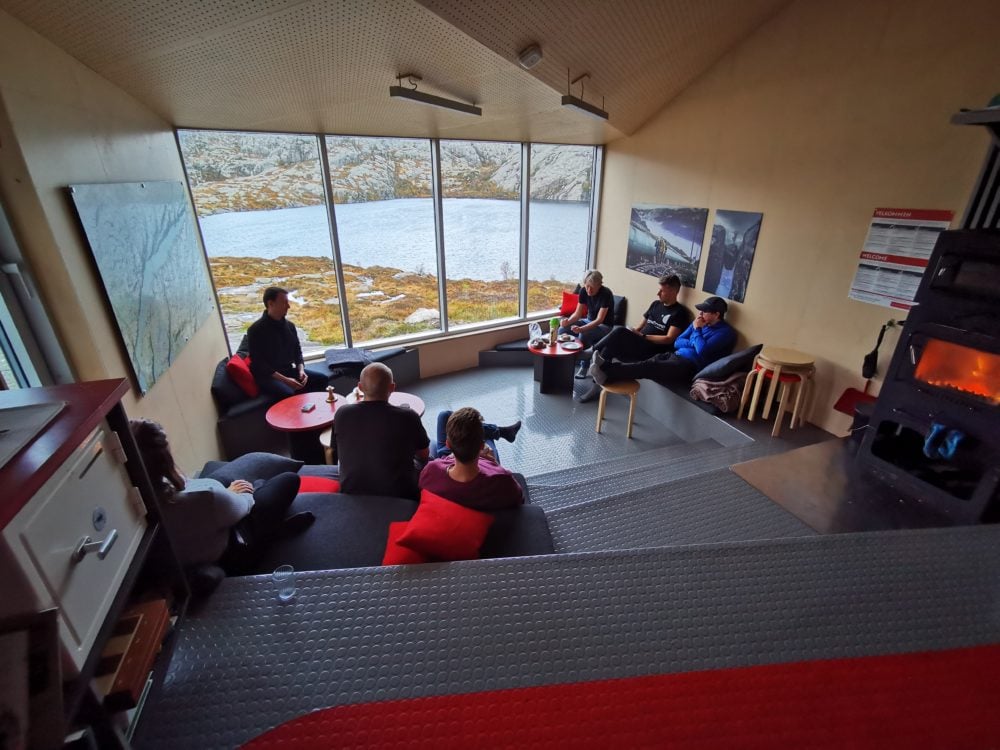 The view of the common room from the kitchen in the main cabin
The "Skåpet" cabin is a modern hiking cabin located along one of the hiking trails next to Lysefjorden. It is a self-service cabin open year round, and as it is a quite popular destination it is wise to book ahead. For us it was an excellent location, remote enough from the city, little access to power, no cell phone signal and as a bonus it has a lovely sauna cabin that has a panoramic view of the lake and an outdoor shower.
All in all "Skåpet" proved to be a good place for relaxation and to nurture ideas and team spirit.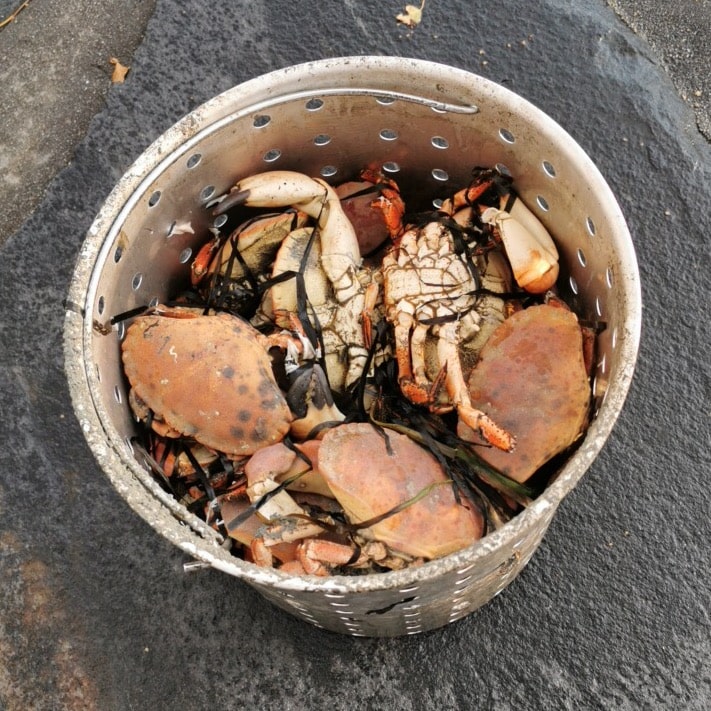 Crab for dinner, caught by Christian
Back in Stavanger after a trip to the mountains, the entire team was hosted by our chairman Christian. His family proved an excellent host and even served self-caught crab in the evening.
Last day was spent in the office catching up with various work tasks, company strategy and Aivero's main goal: "Provide a 3D video streaming platform that enables industries to faster adopt 3D cameras and cloud computing"

Curios about that? Click here to read more in depth about what we can do with RGB-D cameras and volumetric video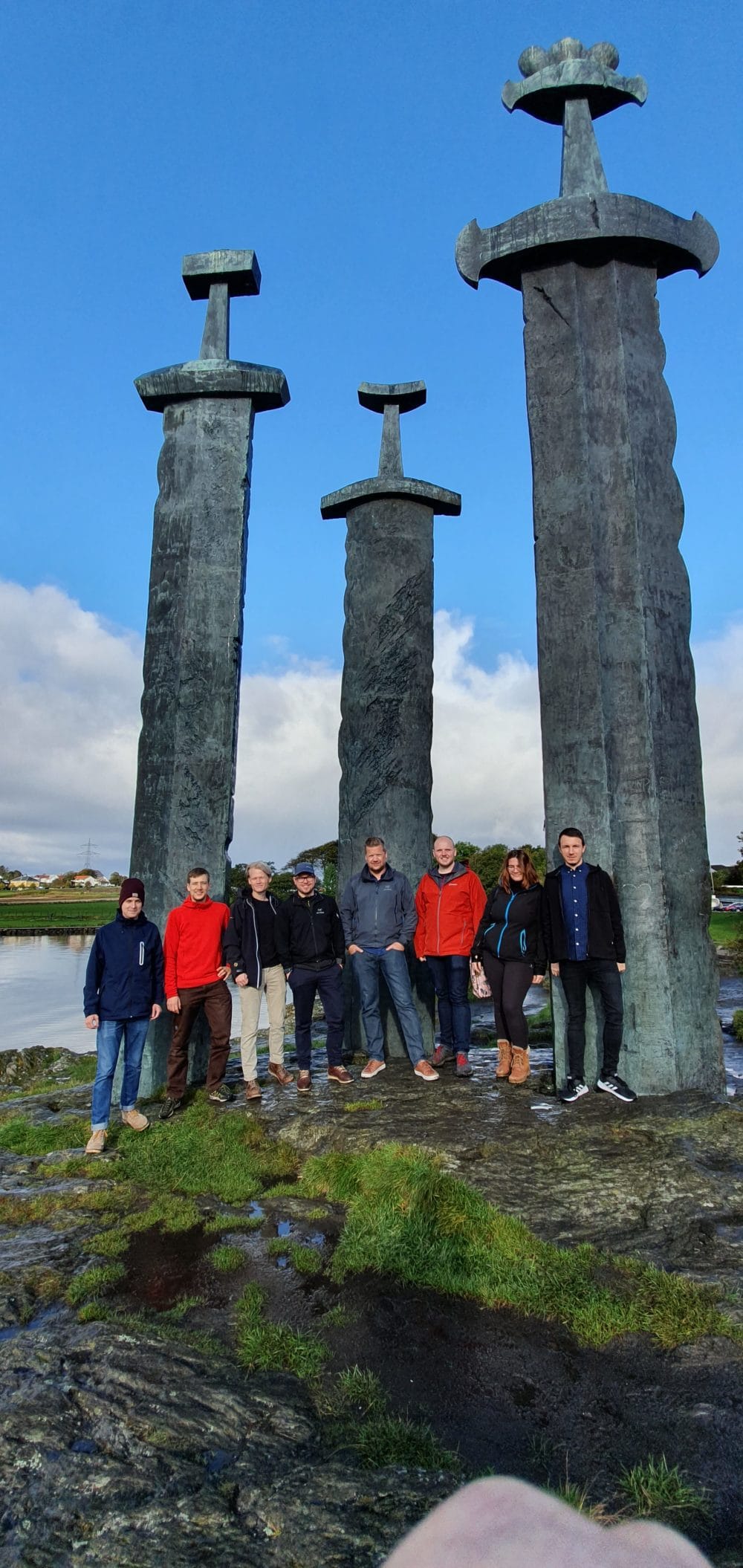 Aivero team by the local viking monument "Sverd i fjell"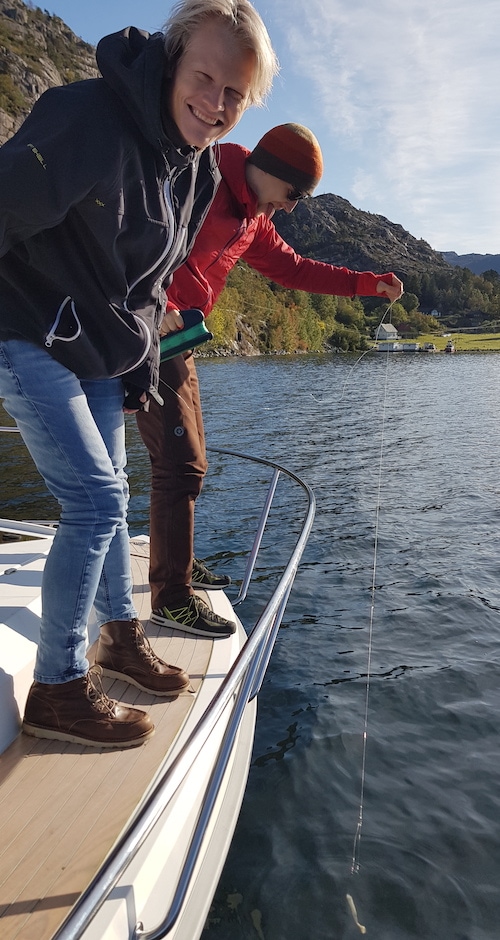 Niclas and Raphael with an unsuccessful attempt to secure dinner for the team